How Do Short Term Loans Work? 
As the name suggests, a short term loan is aimed at those looking to borrow money over a fairly short period of time. This could be over several weeks or months, rather than years. You can repay a short term loan over multiple installments or as a lump sum, depending on the loan product. 
Unlike many long term loans, with a short term loan, you get a lot of flexibility. You can choose exactly how much you need to borrow, the loan duration, and the repayment dates. Bank loans, for example, often require you to borrow a large amount of money, as banks don't offer small loans. You could therefore end up paying more in interest, as you'll have taken out a larger loan than you need, over a lengthy period of time.
Short Term Loans Online
Not only are short term loans flexible, the loan request process is also straightforward and simple. In the past, you may have needed to fax across documents or send information in the mail. Nowadays, the process is almost always online, especially when it comes to short term lenders. They understand that if you're looking for a short term loan, you'll probably need access to the funds as soon as possible. These lenders have streamlined the process, and aim to pay our loans quickly after approval. 
When you make a loan request with Find Me A Loan Today, we've ensured that you can do so completely online, so you won't need to send across any details or speak with us over the phone. You should also be able to submit a loan enquiry using any device, from a smartphone to a desktop computer.
Unsecured Short Term Loans
Short term loans are in most cases unsecured loans. This means that, unlike a secured loan, you don't need any collateral to borrow the money. The most common type of secured loan is almost certainly a mortgage - you secure the value of the loan against the value of your home. So if you were to default on your mortgage, the lender would have the option of repossessing your property.
With an unsecured loan, there is no such risk of losing your assets. While this means less risk for the borrower, it does mean more risk for the lender. Unsecured loans therefore often have higher interest rates than secured loans. 
Which type of loan you decide to take out will depend on a number of factors, such as the assets you have and your individual financial situation. It will also depend on how long term you're looking to borrow for - generally, secured loans are much longer term than unsecured loans. So if you're looking for a short loan, over a few months rather than years, you will probably need to opt for an unsecured loan.
How Much Can I Borrow With a Short Term Loan?
Find Me A Loan Today can help you borrow between $500 and $5000 with a reputable lender. You can repay the funds over up to 12 months, making repayments on dates that suit you. Short term lenders will take into account the dates you're paid, and how often, such as weekly or monthly. 
If you decide to take out a payday loan, this would need to be repaid in full when you next get your paycheck. That's why people tend to borrow less money with payday loans - if they need to spread the payments over a longer period of time, they will opt for an installment loan. It should be noted that not all states allow payday loans - you can check whether your home state has any regulations around payday lending via the National Conference of State Legislatures website.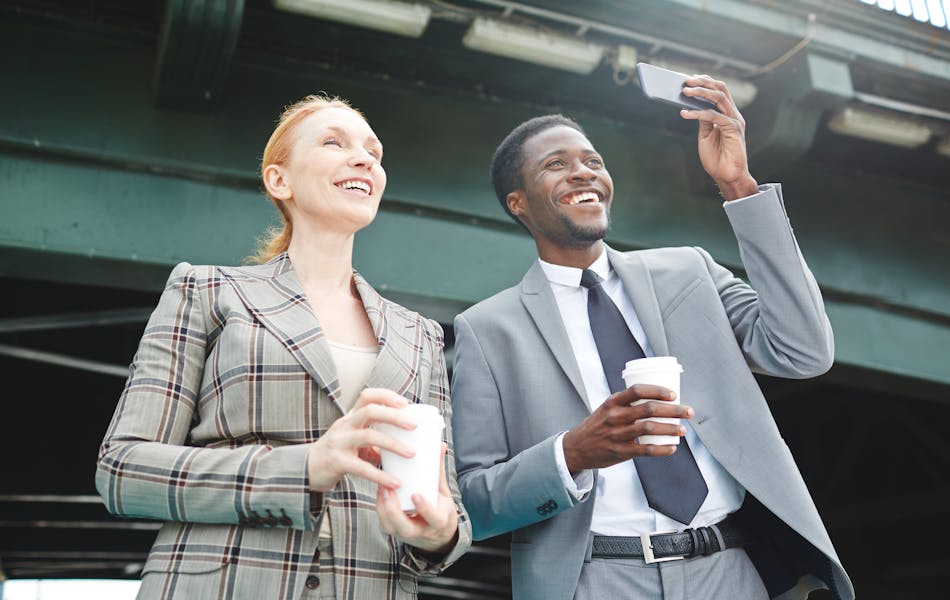 Reasons to Get a Short Term Loan
Short term loans are intended for emergency expenses. If you don't have enough money in your savings account to cover an unexpected cost, you may look into short term loan options. Not everyone has the luxury of asking friends or family to borrow money, and even if they want to help you, they may not be in a position to do so. Not to mention the fact that talking about money isn't always easy. 
With a short term loan, you can borrow up to $5,000 to pay for emergencies such as your car breaking down, which you'll probably need to get to work. Or if an essential appliance like your refrigerator stops working, you'll most likely need to replace this straight away. With such expenses, you have no warning, so don't have the opportunity to save money to pay for them, and short term loans can be a good option. 
Advantages of Short Term Loans
When it comes to the benefits of a short term loan, the main benefit of a short term loan for most people is that they are able to access the funds they need in an emergency. As mentioned above, not everyone has enough money saved up to cover such expenses, so may need to take out credit to pay for any unforeseen expenses that crop up.  We've listed a few of the other key advantages below:
Fixed Interest Rates
With credit cards, the amount of interest you repay generally fluctuates from month to month. This can make budgeting for the repayments more difficult. But with a short term loan, you'll almost always have a fixed interest rate, so can factor the monthly repayment into your budget. 
Simple and Straightforward Process
You certainly don't want to be completing endless forms in order to borrow money, full of unnecessary questions. That's why we've created a short loan request form, which will redirect you to a suitable lender - you won't have to approach multiple lenders in order to find a loan.
Make a Loan Request Online
In the past, you may have needed to mail across information when making a loan request, or visit a local branch in person. These days though, the process tends to be completely online, allowing you to find a lender from the comfort of your own home.
Am I Eligible for a Short Term Loan?
Many people are concerned about their credit score when making a short term loan request. And for a lot of lenders, this will be the main thing they look at when it comes to declining or approving a loan. But not all loan providers think your credit history should be the deciding factor. The majority of the lenders in our network will focus on things like your employment history too, and your ability to repay the loan. 
The main eligibility criteria for short term loans are as follows:
Be a US resident
Have a US based bank account
Be aged 18 or above
Have a regular income
While the lending criteria can differ slightly between short term lenders, as long as they can see that making the repayments won't put you in any difficulty, they should consider your loan request. 
A short term loan is often a good option for people with low credit scores too. It can be more difficult to take out traditional forms of credit if you have a bad credit history, so may be considering short term loans as an alternative. It should be noted however that people who have become bankrupt or insolvent recently may need to contact a specialist lender, as fewer lenders will consider your loan request if insolvency or bankruptcy has been reported on your credit file.
Short Term Loans for Bad Credit 
One of the best things about short term loans is that they are accessible. Even if you have a poor credit history, you should still be considered for a loan. The lenders in our network take other factors, such as your affordability, into account when making a loan decision.
Often a low credit score is due to factors outside of a person's control. If you're faced with a challenging life event, for example, such as losing your job or taking an extended leave of absence due to illness, you may fall behind with your finances. And as late or missed payments on your credit report can lower your credit score, you may then find it more difficult to take out credit moving forward.
Many short term loan providers therefore focus on your current financial situation just as much as your credit history. They may look at your monthly income and expenditure, or your current employment details when considering your loan request, alongside your credit rating.
So even if you have a low credit score, as long as you can comfortably afford to make the due repayments, Find Me A Loan Today could be able to connect you with a suitable lender! And as we work on a commission basis with our lenders, our service is completely free for customers.