Direct Lenders
Looking for a direct lender loan? Find Me A Loan Today can help you find a suitable lender when you need funds to cover an unexpected cost!
What is a Direct Lender?
Essentially, a direct lender is a loan provider who will deposit the funds into your bank account should your loan request be approved. If a company does not lend money directly, they should let you know on their website. Find Me A Loan Today, for instance, are not a direct lender, but work with a network of lenders, helping put you in touch with a suitable loan provider. 
Lending Networks and Direct Lenders
The role of a company like Find Me A Loan Today is to help you find a suitable lender. Such businesses essentially act as a middle man, using the details you provide to check their network of lenders, finding the one that best suits your loan requirements and eligibility. 
As mentioned, these companies have to disclose the fact that they are not a direct lender, and they must also tell you upfront about any fees that are applicable. Many such businesses will charge you a fee for using their services, while others, like us, work on a commission basis with lenders. Requesting a loan with Find Me A Loan Today is completely free - there are no hidden fees or charges.
It's a good idea to carefully check the terms and conditions before submitting a loan request with companies that work with lending networks. Less scrupulous businesses may try to hide the fact that they will share your details with other companies, which means you have less control over your personal information. You can rest assured that Find Me A Loan Today will always ask for your explicit consent before sharing any of your details.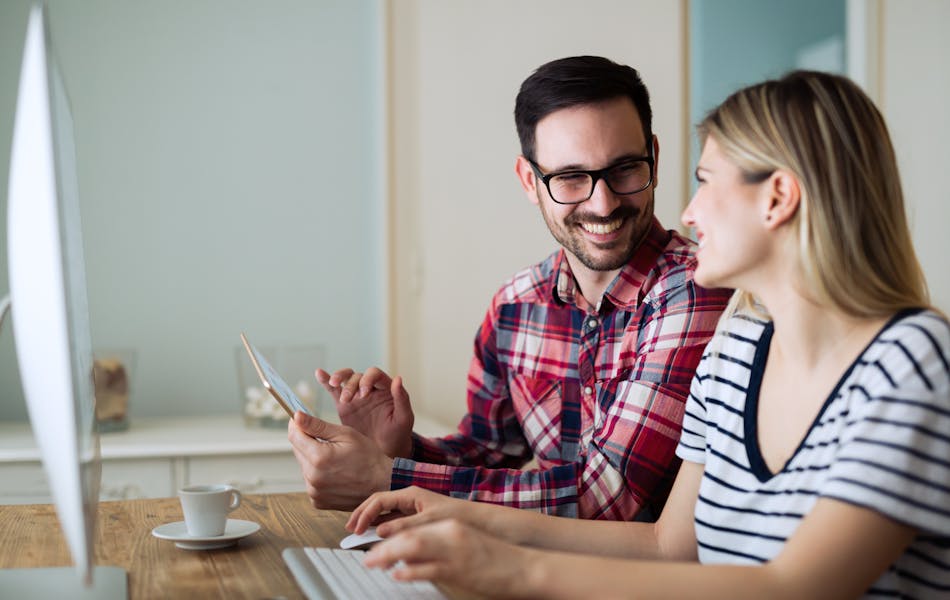 Why Find a Direct Lender With Find Me A Loan Today?
When looking for a loan, there are so many direct lenders on the market, it can be difficult to determine which is the most suitable loan provider for you, and which one is most likely to approve your loan. It can also be incredibly time consuming. That's why many people opt to use a third party service - we can do all the hard work for you, putting you in touch with a suitable direct lender, with whom you meet all the basic eligibility criteria. 
Another advantage of using our services is that you can feel safe knowing that the lender you're connected with is reputable, and treats their customers fairly. Find Me A Loan Today only have responsible lenders in our network, so any lender you're redirected to will be trustworthy and follow all state and national financial regulations.
When you're looking for a short term loan, it can also be good to use a third party if you have a poor credit score. Researching different direct lenders and seeing whether you meet the criteria can not only be time consuming, it can also be incredibly frustrating. A company that works with a lending network can check whether you meet the basic eligibility requirements for you, which can be particularly helpful if you have bad credit. 
Many of the lenders we work with consider more than just your credit history when making a loan decision. They may also take into account things like your employment history or monthly income and expenditure. So even if you have been turned down by lenders in the past, Find Me A Loan Today may still be able to help!
Why Make a Loan Request With Find Me A Loan Today?
Perhaps the main benefit of using a company such as Find Me A Loan Today is that you may increase your chances of loan approval. If you were to submit multiple loan requests with different lenders, should they all perform hard credit checks, this may lower your credit score. And with a low credit score, other lenders are generally less likely to approve your loan. 
With a third party business like ours, on the other hand, you simply need to complete one short loan request form, and then you'll be put in touch with a lender. Find Me A Loan Today only undertake soft credit checks, which means they don't appear on your credit report or impact your credit score. In fact, once you've been approved for a loan, should you make your repayments early or on time, you may find it easier to get credit in future. If lenders can see that you manage your money well, they might be more likely to approve your loan moving forward.
Direct Lender Short Term Loans
Short term loans are intended for unexpected expenses, such as an emergency vet bill or paying to get your car repaired. The two main types of short term loan are payday loans and installment loans. With the former, people tend to borrow a smaller amount of money, as the loan is repaid in full a few days or weeks later - typically on your next payday. For those looking to borrow more money, an installment loan allows you to spread the cost of repayment over several months or years. 
One of the main benefits of short term loans is that because you only pay interest for the time the loan is outstanding, you may not pay much interest overall. If you're only borrowing the funds for a couple of weeks, for instance, the interest should not accrue too much.
When it comes to taking out a short term loan with a direct lender, Find Me A Loan Today can help!  Simply complete our straightforward loan request form, and we'll do our best to connect you with a suitable direct lender. The process shouldn't take more than a few minutes, and you'll be given an instant loan decision on screen.