How Do Installment Loans Work?
There are a variety of short term loans available, but one of the most common types is an installment loan. Unlike a payday loan, where you would repay the funds as a lump sum when you next receive your paycheck, an installment loan allows you to spread the cost. You can make repayments over several months or years, often depending on the size of the loan. Perhaps the two most well known examples of an installment loan are mortgages and car finance loans. 
Most installment loans are fixed rate loans, which means that the repayments are for the same amount each month. This tends to make the payments easier to budget for. In terms of calculating the monthly repayment, this will be a combination of the original amount borrowed and the interest applied. 
Find Me A Loan Today can help you find a short term installment loan by connecting you with a suitable lender. Simply complete our short loan request form, and you can get an instant decision on screen!
Reasons to Get an Installment Loan
According to Statista, around 70% of Americans have less than $1,000 in savings. So when faced with an unexpected cost, the majority of people are not able to pay upfront. From a leaky roof to an emergency vet bill, if you don't have the funds stashed away, you'll probably start looking into personal loan options. 
As mentioned above, an installment loan allows you to make monthly repayments over time, rather than settle in full on your next payday. So you can borrow a larger amount of money, and pay it back gradually. With Find Me A Loan Today, we can connect you with a lender who could let you borrow between $500 and $5000, repaying the loan over 12 months. 
Advantages of Installment Loans
There are numerous advantages to taking out an installment loan. The obvious benefit is that you don't have to pay the whole loan back in one go, and can easily budget for each installment. But what other advantages are there?
Online Loans
In the past, lenders often required you to fax or mail across documents before getting approved for a loan. Even now, some lenders need to speak with you in person or over the phone before the loan is finalized. 
When you request an installment loan with Find Me A Loan Today, however, the process is completely online. We've streamlined our service to ensure that the loan request process is simple and should not take more than a few minutes. You can make a loan request at any time, from any device, in the comfort of your own home.
Flexibility
Many banks don't offer small loans. So if you're only looking to borrow around $1,000 or less, you could end up borrowing more than you need with a bank, and paying more in interest. With a short term installment loan, you can choose the amount you need, as well as the repayment terms and duration. 
The repayment options can be flexible too - the loan can be tailored to your individual needs and circumstances, based on your budget and pay-dates.
Quick and Simple Process
Not only is the loan request process straightforward and quick, the payout time with a short term installment loan also tends to be faster than with other loans. Most lenders aim to pay out the funds by the next business day.
As installment loans are intended to cover emergency costs, our lenders understand that you'll probably need the money in your bank account as soon as possible.
No Need To Rely on Friends and Family
It can often be embarrassing to discuss your financial situation with family and friends. And even if they want to lend you money when you need it, they may not be in a position to do so.
Instead of having to borrow from loved ones, you can simply look for an installment loan. And should you make your repayments on time or early, you can start to boost your credit score. Other creditors will be able to see that you can manage your money well, so may be more likely to lend to you in future.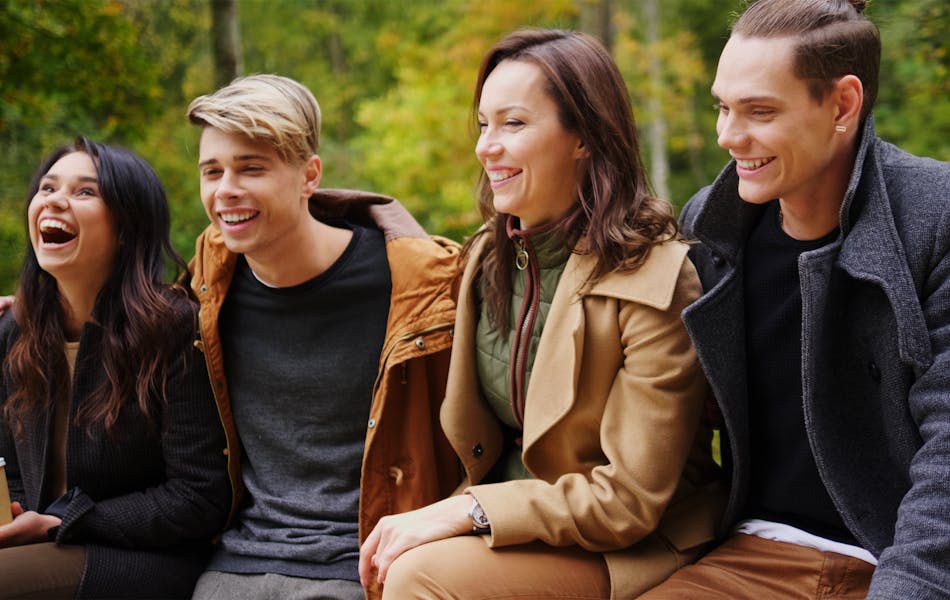 Am I Eligible for an Installment Loan?
When it comes to eligibility, the criteria will differ slightly between lenders, but the basic requirements remain the same. As long as you meet the below criteria, you should be eligible for a short term installment loan:
Be a US resident 
Have an active US checking account
Be aged 18 or above
Be in receipt of a regular income
Using a service like ours can furthermore increase your chances of being approved for a loan. If you were to make lots of separate loan requests directly with each lender, this can mean multiple credit checks. Too many credit checks in a short space of time can actually lower your credit score.
Therefore by submitting a loan request with Find Me A Loan Today, you can protect your credit score and thereby improve your chances of getting a loan, as we only perform soft credit checks. This means that no footprint is left on your credit report, and your credit score is not impacted at all. It should be noted though, that once you complete the final checks with a direct lender, they will most likely conduct a full credit check, which would be reported on your credit report.
Installment Loans for Bad Credit
For those with a poor credit history, taking out certain loans can be more difficult. You may have been turned down by more traditional lenders - bank loans for example are not generally available to people with bad credit. But there are installment loan providers who can offer loans even to those with low credit scores. 
Many short term lenders understand that nobody has a perfect credit history. And as most details stay on your credit report for around six years, your credit score is often lower due to missed or late payments from years ago. 
Lenders offering installment loans for bad credit tend to focus on things like your employment history, and your current financial situation, rather than just consider your financial history. Your ability to repay the loan should be more important than your credit score. So as long as you can comfortably afford the loan repayments, you should be able to take out a short term installment loan. 
Responsible Installment Lenders
When searching for any type of loan, you'll want to make sure that you're working with a trustworthy lender. At Find Me A Loan Today, we only have reputable lenders in our network, who adhere to state and national regulations. 
This means that instead of having to check each lender individually yourself, to see if they are practicing responsible lending, you can let us do the hard work for you. You can rest assured when you make a loan request with us, the lender you are redirected to follows all applicable financial rules and guidelines, and treats their customers fairly.