Getting A Loan With Poor Credit
There are a lot of reasons why you might need to borrow money online: from fixing your vehicle to an unexpected bill. But it can be very difficult to get a loan if you have a low credit score as lenders will see you as more of a risk to lend to.
Even if you need to request a loan quickly, you should do your research so you can consider what the most suitable loan would be for you. Here is a simple guide to borrowing money if you don't have a good credit score.
Check Your Credit Score
Before you fill out a loan request form it's recommended that you check your credit report, you can do this for free at Experian. You can find out your credit score and see your historical financial information— which is used by lenders to determine if you are eligible for a loan.
Proof That You Can Repay
To approve your loan enquiry, lenders want proof that you can afford to make the repayments. You need to have a regular income so you can repay the loan amount plus accrued interest. Some lenders may require further convincing, and ask for someone with a better credit score to cosign your loan.
Compare Several Options
Rather than finding the first lender in your search results, compare a variety of lenders and the types of loans they offer. Some may offer lower interest rates or have more suitable repayment options. Whether you're looking for payday loans, bad credit loans or guarantor loans, if you do a little research, or approach a broker, you could be able to find a suitable option. 
Types of Bad Credit Loan
Fortunately, there are several options for people who need a loan with bad credit, although most of these types of loans come with a high-interest rate. Here are some of the types of cash loans for people with bad credit that we can find for you!
Installment Loans For Bad Credit
If you need to borrow more money over a longer term, an installment loan could be a good option. You can repay installment loans over several weeks or months, and if approved you can receive the funds by the next working day.
Payday Loans
Similar to an installment loan, payday loans for bad credit can be used for any financial situation. However, an online payday loan is usually a smaller loan amount and is typically repaid within one month.  
Auto Title Loans
This type of bad credit cash loan is attained by using your vehicle title as collateral to secure the money. A vehicle title loan can be a good short term loan option for bad credit, as you can get the money the next working day. The risk is that if you don't make the repayment, your vehicle can be repossessed by the lender.
Payday Loan Alternatives
There are several alternative bad credit short term loans available that may have a far lower interest than other products. These payday loan alternatives often offer lower amounts but have very convenient terms and can pay out your cash quickly.
Why Your Credit Score Matters
Most lenders expect you to have a good credit score to borrow money; this is because your credit score reflects how good you are at managing and repaying your credit. Generally speaking, the higher your score is, the more likely you are to be approved for a loan. 
Every lender looks at credit reports and scores differently but typically a score of over 700 is considered a good score. A score between 650 and 700 is a fair score, and anything lower than 650 is generally considered a bad credit score.
However, lenders that cater to people looking for short term loans for bad credit often take into account your ability to be able to repay your loan rather than how high your credit score is.   
They tend to look at things like your monthly income and expenses, along with your employment history when making a loan decision, in addition to your credit history.
Even if you've been turned down for credit in the past, you may still be able to take out bad credit loans. To be eligible to make a loan request, most lenders will ask that you meet the following criteria:
Be aged 18 or above
Have a regular income through full time or part time employment
Be a US resident 
Have a checking account based in the US
You may also wish to look into the factors impacting your credit score before taking out a loan - that way, you can explore the ways in which you can build your credit score back up. Taking out credit and making the repayments on time can actually help boost your score, as you'll be demonstrating to other lenders that you can manage your money well.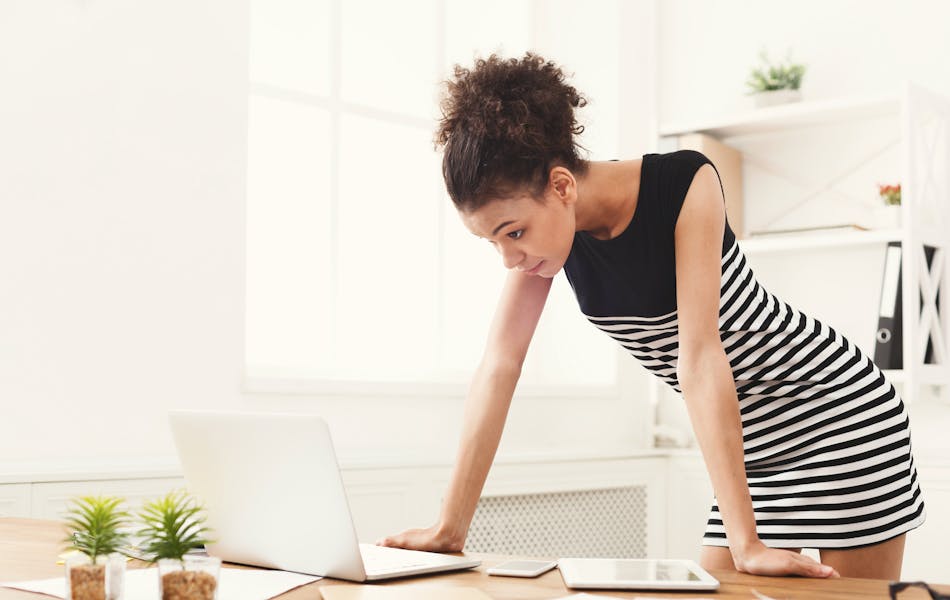 What Affects Your Credit
If you're looking into payday loans bad credit may make it more difficult. But what factors affect your credit rating? There are two main things that can impact your credit rating - how much debt you have outstanding, and your repayment history.
Amount of Debt
The amount of credit you have outstanding will affect your credit score. For example, if you have a total credit limit of $5000 and a balance of $4000 your credit utilization would be 80%, which is considered a high amount. That's why it's important to only borrow how much you need, rather than the maximum amount you're able to.
Repayment History
Your history of making repayments on-time will affect your score - sometimes a single missed payment on any credit account could lower your credit score. And as such information stays on your credit report for up to six years, late or defaulted payments can impact your score for quite some time.
Bad Credit Loans
There are usually a number of options available when it comes to taking out credit, even if you do have a low credit score. Many short term lenders offer payday loans, bad credit loans and guarantor loans, which don't require a perfect credit score when you're making a loan inquiry. 
It should be noted though that if you've recently been made bankrupt or applied for an insolvency solution, you may find it more difficult to take out credit and may need to approach a lender that specializes in such loans.